Ausstellung "Flucht und Migration", Daniel Etter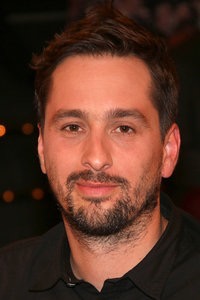 Daniel Etter is a photographer, feature writer and videographer currently based between Barcelona, Spain and Düsseldorf, Germany. He is a graduate of the German School of Journalism, holds a master's degree in political science, a university diploma in journalism and is a recipient of the Kathryn Davis Fellowship for Peace.
His photography has appeared in The New York Times, Time Magazine, Newsweek, Stern and in publications of the International Committee of the Red Cross and Human Rights Watch. He was awarded with the Pulitzer Prize 2016, the John Faber Award of the Overseas Press Club of America and received a Honorable Mention at Pictures of The Year International. His photo from the Gezi Park Protests in Istanbul was chosen as one of the best photos of 2013 by TIME Magazine and The New York Times.
His writing has appeared in several major German publications such as Brand Eins, Capital, Sueddeutsche Zeitung, Financial Times Germany, Zeit, Neon and various others. For his written stories he has received the Axel Springer Award and the Hans Buchrucker Award.