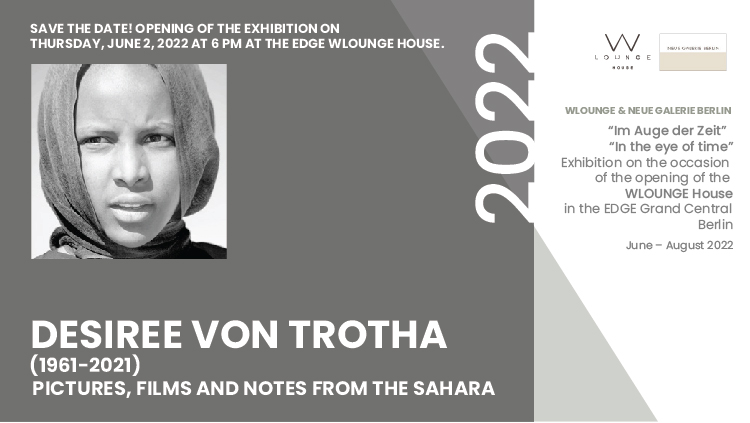 Désirée von Trotha, born in Augsburg in 1961, studied photography and graphic design in Munich and later directing at the HFF Munich and London at the Royal College of Art. Since 1991 she has spent about six months per year in nomadic areas of the Sahara, including Algeria, Niger, Chad, Mali and Mauritania.
In addition to "The Grandchildren of the Lizard" and a number of reportages about her encounters with Saharan people, she has produced the coffee table books "Heisse Sonne, kalter Mond" (Hot Sun, Cold Moon), "Wo sich Himmel und Erde berühren" (Where Heaven and Earth Touch) and 2015 "In the Eye of Time – Pictures and Notes from the Sahara".
In 2011, Désirée von Trotha filmed the documentary "Woodstock in Timbuktu – The Art of Resistance" in northern Mali, which was awarded the rating of especially valuable.